19.89 joules for the lamp window
An incredibly intelligent operating system
What our lovely customers are saying
Robin L. Petro
@Amazon | USA
I am fair skinned, freckled, fair haired. I have had professional IPL treatments on my face with good results so I knew what to expect if this product were to work. I bought this product primarily with the goal of removing freckles on my arms and legs and to maintain my facial results. I have done two treatments on my arms so far and am so pleased. I am getting the same reaction to this treatment that I got with professional IPL - coffee ground-like reaction on the dark spots that will exfoliate off when healed. I did use the acne lamp on a high setting to achieve this. I would definitely recommend this product and I look forward to continuing to use it!
Audrey Stahle
@Amazon | USA
I'm totally amazed in this product !! I've spent 600.00 in office procedures and this process with this item totally works…simply follow the directions they send you…
Anna
@Amazon | USA
I just love the FAUSTINA 3-in-1 IPL (3 Lamps 2,000,000 Shots). Not only does it eliminates Hair, it also eliminates acne, darks spots, redness & uneven skin tones. No other product on the market can do all 3 with one IPL handheld & with such a great results! ALL at the convenient of your own home and with the price of just 1 Spa Treatment! I highly recommended. Wish they had come up with this earlier so I didn't have to waste all my money @ the professional Laser Spa Treatments.
Katharina K.
@Amazon | USA
I have used this machine now for a few month and see great results. My spots are much lighter, the unwanted hair is gone and my skin always looks great after doing the IPL. Also, customer service is great, they answer immediately and resolved my issues without problems. Overall a GREAT experience!
Seaborgium
@Amazon | USA
Experienced professional IPL treatments from medical spas in the past. I use the Skin Rejuvenation wand every 7 days on highest setting and repeat on face three times. This is more than manufacturer recommends however, I am used to the sensation and find the results excellent in terms of lift, wrinkle and redness reduction. These treatments (every 7 days) coupled with sodium hyaluronate serum and anti aging cream twice a day provide excellent results for a recently retired 63 year old woman.
Anthony B.
@Amazon | USA
love this product so much, and bummed out that I didn't find and purchase it sooner than I did. I have gotten a lot of professional IPL treatments and have spent a lot of money on them. In my opinion, this is such a better solution. You maintain all the control and save a ton of money. It's obviously not as strong as IPL treatments from professional equipment done at the spa or dermatologist's office, but I feel like it's almost safer. I have walked out of the doctor's office with blisters because the treatment was set too strong or the technicians might not have always been very experienced, and now I'm using this to correct some of things that were a result of the professional treatments. If you follow the instructions, you will not be disappointed. It might take more treatments, but you will very happy. And the beauty of it is that you only have to pay for it once! It has worked wonders on my brown spots, sun damage and redness. My skin has never looked better.
Rebekah Hough
@Amazon | USA
This product works insanely well for acne and overall skin texture as well as hair removal it's truly one of a kind in terms of efficacy and versatility
rocky
@Amazon | USA
This product is just so well made. I had a question on the adapter and emailed the seller. The seller relied so quickly and solved my problem clearly and with pictures. I would definitely recommend this product. It is genius and this comes from a Master Esthetician for 20 years.
Krystal Lite
@Amazon | USA
It's Working for real! Acne is drying up. Pills were making me sick and I had to stop them. This has started working after 2 treatments on the lowest setting.
A godsend
@Amazon | USA
This is so incredible. My teenage son has had terrible acne. I used this on him on the lowest acne clearing setting. Then I watched the acne shrink, pop, and dry up practically in realtime. It does everything that an in office IPL visit does for the cost of one session. The best skin purchase I have ever made.
S. Carroll
@Amazon | USA
I use my laser 2-3 times a week right now. Along with needling my face, neck, chest, and back of hands. Using it for wrinkles. I started seeing results right away! So glad I purchased!
anna
@Amazon | USA
I am a holistic/ medical esthetician experienced laser technician have worked in upscale day and medical spas. My.sister had told me that she had purchased some type of laser on Amazon so I had to check it out. I was so excited to find IPL technology and ecstatic that it offered A trio.of lamps to. address several skin care needs including problematic acneic skin, laser hair removal, and photo rejuvenation!. I am. loving the convenience of being able to have a beauty night whenever. and do laser in the comfort of my own home .especially 👙bikini ..The directions are clear and safe for home use. The customer service has been exemplary.
Hey Jude
@Amazon | USA
This device really works. I have had professional IPL so I know what to expect. I prefer this because it doesn't hurt as much as professional. Hair removal is doing a great job and it also reduces dark spots. Just takes more treatments. Be sure to wear the safety glasses while your using it. Very pleased You need to near an outlet (not one near water ) to use it.
S.G.
@Amazon | Canada
The device is lovely, 2 lamps were upgraded with 500000 Flashes:) instead of the 300000. The 2 lamps were AC & SR, the HR was still 300000. The plug was the proper plug for Canada/USA outlets. That was a nice surprise! Thank you Faustina:) I am very happy with this purchase and happy to see some results in time.
Gabriela
@Amazon | UK
The device came exactly as shown the One problem os that it didn't include user guide, but the seller was great he immediatly sendo a digital One and agree to send me a hard one by post mail. I'm 48 só I bought this for rejuvenation and for Litlle veins. I have been doing other treaments on my face so I didn't tried it, but I did One session on my hands and on my legs it felt very confortável and very easy. Great not to need any gel ir cream. Stilo soon to ser the results.
Frida Kahlo
@Amazon | Canada
I've used it 4 times so far, but it is a really high-quality IPL machine. everything works as expected. Penny Smith recommended it in her youtube video and I trust her recommendations. I would also recommend it. I'm using it for everything it does - acne, hair removal and skin rejuvenation. UPDATE: after the 6th use I'm definitely noticing changes, less pigmentation and redness.
Karin Lee
@Amazon | USA
I am extremely happy with my Faustina IPL. I use the Acne Control light the most because I feel it is the strongest. I flash all the brown spots on my arms, neck and chest three times each and after a couple days they just flake off lighter or all together. I use it on my face and get the "coffee grounds" effect and then it later flakes off. I really couldn't be happier with the results. My face has significantly less broken capillaries and is much brighter. I use about 2-3 times a week.
MR
@Amazon | USA
It is easy to use and not as strong as a doctor's IPL unit, but with enough use should be very effective. It works on hair after the first few uses. The cost is well worth it, considering 5 sessions of IPL where I live cost 1500.00 dollars.
Roxy
@Amazon | USA
I am a former medical aesthetician who has taken to collecting devices for at home uses. I love this device! It has given me hair free legs and underarms in just 6 weeks. Plus the skin rejuvenating lamp has done wonders for my hyperpigmentation. If you are even considering purchasing this item, just do it already...you will not regret it.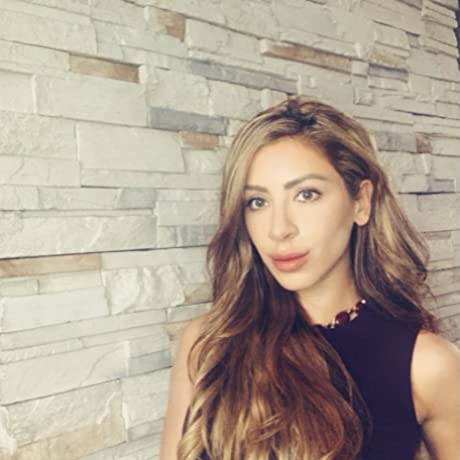 Brenn
@Amazon | USA
I've had countless treatments at spas and not only is that expensive, it's time consuming. I've used this machine about 3 times-the skin rejuvenation, acne, and hair removal lasers. This is a high quality machine for at home use and I've noticed gradual improvements. I can feel that with consistent use this can be a sustainable solution..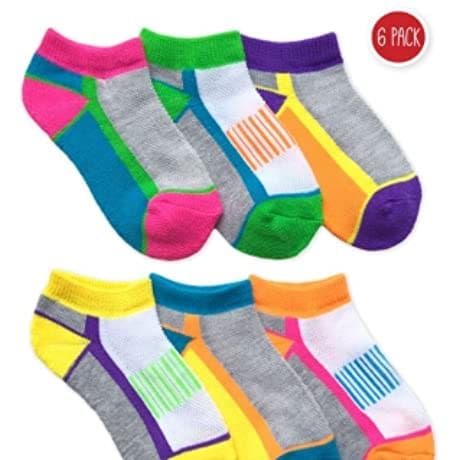 Emmy
@Amazon | USA
This IPL device is sooooo good!! I have used all 3 lights and have seen improvement with all of them. The SR lamp is sooo good! It brought dark areas up to the surface just like in office IPL treatments I have gotten in the past. This at home device has made my skin look so much better even the small blood vessels in my face. The acne lamp is also very very very good, I use regularly at the first signs of a bump on my face and overnight they go away! In the past several years ago I received in office hair removal and had a few hairs to treat and already see a big difference with this at home device.
Skincare
Penn Smith
is a Master Aesthetician from Oregon, United States. In this set of videos, Penn dedicated a part to show how the FAUSTINA IPL is effective. Examples of people who have used the IPL and seen progress are shown in the videos!
Find Penn Smith on her social media for more advice on skincare!
CHECK OUT OUR PRODUCTS!
Click on the Item to Order
And choose your device with the appropriate plug adaptor according to your country.
Two-Years Warranty
We offer a warranty for 2 years along with high valued technical support and after-sales services.
UK Delivery
With UPS Express Saver, shipments are normally dispatched the same or next working day.
40-Day Returns
If you are not 100% happy or you didn't use your device, simply return it in the condition you receive it.
Worldwide Payments, Shipping & Delivery
Got a question about, international payment, shipping costs, delivery times, and return policy? Please visit our shipping & delivery page where you can also find information about orders to EU Countries.
Using Intense Pulsed Light (IPL) technology, this device can deliver effective hair removal, reduce the appearance of facial brown spots and pigmentation, as well as tackle skin issues such as rosacea and acne.
The device's intelligent sensors are capable of adapting to the specific skin area being treated, providing optimal treatment customization for optimal results. With interchangeable attachments, it is also able to provide skin rejuvenation benefits, reduce the appearance of wrinkles caused by sun damage, and minimize the appearance of facial veins and broken capillaries.
Thanks to its acne treatment capability, the Faustina3-in-1 IPL is a fantastic solution for those who suffer from acne-prone skin. The device is capable of reducing inflammation and the appearance of acne scars while promoting overall skin health. And with its beautifully designed form, this device is a stylish and effective addition to any skincare routine.